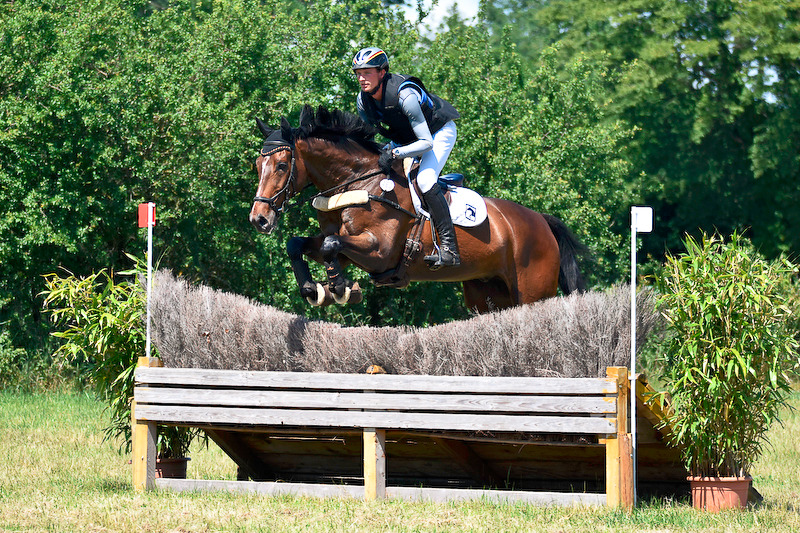 The foundation of event Horses GmbH – Co KG aims to present a corresponding offer to the demand for international versatility horses with the buying and sale of versatility horses and their training by Jan Matthias.
The aim is to find and develop horses that can reach the international top at the highest level and then achieve the desired successes with our customers after further development by Jan. A presence of Jan in the international top sport with Event Horses horses is our long-term goal. In order to present our customers with a larger offer, other versatility horses or ponies are also offered via our homepage.
If a rider is looking for a certain versatility horse, there is also the possibility to do so above us.
About me:
My name is Jan Matthias was born on 04.11.1996 in Geislingen an der Steige (Baden-Württemberg). I've been riding since I was 6 years old. I started riding at Falk Westerich in school and i quickly realized I wanted to participate in versatility tournaments. When I was 13 years old, I got my first horse, Granulin, which accompanies me to this day in my sporting career! After graduating from secondary school, I started an apprenticeship with Falk Westerich as a horse farmer Classical riding training and was able to successfully finish it in 2016 with the Stensbeck badge. 2018 Then it moved me north to Peter Thomsen.
Successes:
In 2012 I took part in the first versatility tournaments with Granulin. In 2013 we ridden our first international tournaments. In 2014 we were nominated for the German Championships for the first time and were also allowed to participate. In the past years I have participated with Granulin 5 times in German Championships. The highlight for me in 2017 was the nomination of the European Championships in Millstreet/Ireland. We finished this with Team Gold! In 2018, Granulin and I started our first CCI4* exams and were able to present ourselves there confidently. In 2019, the first CCI4* placings were added, the 2nd place in the U-25 overall funding award and the participation in the test event in Tokyo for the Olympic Games, which we finished with a 10th place.
Training Objectives:
The goals of my equestrian career are to continue to train young horses and to bring them into international sport, as well as to participate in championships and the Olympic Games!
Tasks at Event Horses:
My tasks are to train young horses, to bring them successfully into eventing and to sell them or to be allowed to participate in championships with them!